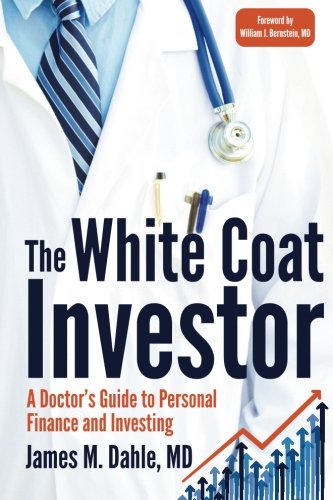 I admire physicians. I am not a physician but I have been fortunate to work with several smart physicians. Physicians are naturally bright professionals as I have seen them learning technology and even programming even though that is not their core focus.
On the flip side, physicians are not financially savvy. That may sound paradoxical but because physicians spend so much time to focus on their profession, they tend to have little time to learn about basics of personal finance.
Physicians also spend years without making much while working hard on a shoe string budget. So, it is not uncommon for a physician fresh out of residency to splurge on a newfound wealth by buying a brand new BMW while still dealing with a medical school six-figure debt.
According to Medscape, over 55% of physician accumulate over $1 million in net worth by age 50. This is impressive but that means that 45% of physicians still can't accumulate net worth of $1 million despite earning 4 times of more than average household income in the richest country in the world.
Enter Dr Dahle's personal finance book, the white coat investor, for the physician. This short book is filled with wisdom mainly targeted towards physicians; however, its core ideas are useful for anyone trying to achieve financial freedom.
He brilliantly articulated why it is not a good idea to buy a large home after finishing residency.
It is common for high earners to buy a house without thinking about the responsibility that comes with it. Tax savings may be an alluring factor but the book emphasize the fact that house maintenance, down payment, property taxes are often ignored while making emotional investment in purchasing a large home.
His thoughts on so-called financial gurus resonate well with me. I am not a big fan of these experts who know no better than someone who takes time to understand basics of investing and asset allocation.
An entire chapter has been focused on seeking financial help from financial advisors to avoid rip-offs.
I also liked his advice to invest in Index funds.
I was also impressed with his no-fluff style to write a book that concisely covers all the basics for a busy physician or, for that matter, any other professional to learn personal finance lessons by investing in this book.
You won't be disappointed if you visit his blog