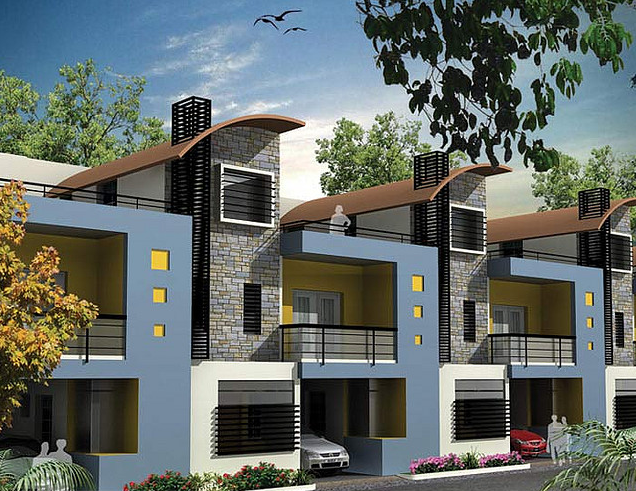 For India's vast middle-class, buying a house is a dream come true.
Many will save over decades to find one or two properties that are the perfect size, in the perfect location, for a good price. Considering the size of the Indian real estate market, this dream can be difficult without the services of a real estate agent. Starting your search for a good real estate broker early is recommended.
I have invested and know many friends who have invested successfully in the Indian real estate.
Unlike other countries, India does not have a strictly regulated educational degree or licensing system for brokers. In fact, according to Business Today, it is possible to see homemakers, and even your local milkman, selling property and calling themselves 'real estate agents' or 'brokers.' Consumers have to take these agents at face value and there is no legal recourse when problems crop up.
So What Do You Do?
As a buyer, it is up to you to be careful. Here are a few tips that should prove helpful, courtesy of Business Today.
Use Personal Contacts – Friends and family are your best option while searching for good real estate agents, according to The Property Lounge. Personal recommendations and references are a good way to find a reliable and talented broker in your city. You can also check with your neighbors and colleagues to find a good real estate agent.
Go Online – Apart from local real estate agents, it is now a good idea to use real estate websites to find properties in and around your city. These websites will also have local offices and agents that can show you around the city and help you find properties for sale. Some websites may not have local offices, however. When this is the case, it is a good idea to use other websites to clarify local rates and new projects.
Experience – Good real estate agents usually work full time in the real estate industry. As a result, it makes sense to look for agents who have a local office. Visit the office and discuss your real estate needs with the agent.
Local Standing And Reputation – Good agents are well known in the community. They may also be a part of local associations. If possible, check with the local Chamber Of Commerce to find a reputable real estate agent in your area.
Licensure And Education – The real estate market is not regulated in India. As a result, almost anyone can become a real estate agent or broker. According to The Economic Times, the state of Haryana has made it mandatory for real estate brokers to have a license before they are allowed to buy or sell property. At the time of writing, there were no nationalized agencies regulating real estate agents, but this could change at any time. Qualified agents may also be registered with the ACRI (Association of Accredited Realtors of India) and the National Association of Realtors of India or similar agencies. This affiliation is not necessary, but it does add a layer of security.
Fees – Brokers get a commission from the buyer and the seller on every sale they make. In some areas, a single party (either buyer or seller) pays the broker his percentage. The average percentage, or broker fee, may vary from 2 percent to 5 percent of the entire deal, according to Window 2 India.  However, you should know that when you buy the property directly from the builder or contractor, you do not have to pay broker fees at all. Most builders like the Unitech Group do have this kind of arrangement and buyers can save a lot of money by buying their property without a broker as a go-between.
Contract – Very few real estate agents sign pre-employment contracts. However, corporate and online real estate agencies do have this option. The contract will contain details about customer budget, fees, timeline, payment process, and more. You should know that private contracts between real estate agents and buyers/sellers are very rare in India.
Take Care When House Hunting
The Property Lounge states that you, as the buyer, have to be proactive when purchasing property. Due to the unregulated market, there is a very good chance that buyers may be stuck with uneducated and inexperienced real estate brokers. You will have to research the area, check with online websites, and use the knowledge of whoever you can contact to make and informed decision about your purchase.
Times are changing though. Educated and licensed brokers have been entering the market and they are hiring educated people to sell property. These same firms are also trying to enforce systems and regulations that will protect the consumer and ensure a transparent and fair property transaction for every customer.
Buyers have also started buying properties directly from builders to protect themselves. Reputable builders like Unitech have a great reputation, so buyers don't have to worry about a thing. However, some people may still want to buy from real estate agents. In this case, buyers will still have to be cautious, market-savvy, and legally astute when buying property in India.