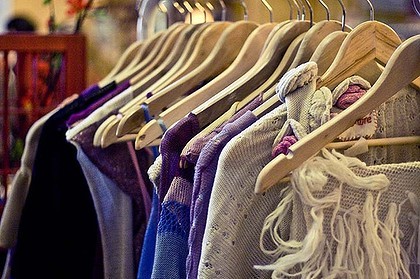 The fashion industry may seem quite overwhelming to someone trying to get their name out there and open a business. Prior to laying out the plans for said business, the owner should step back and take a look at the broader picture.
There are six important things that an entrepreneur should consider when learning how to start a fashion business. Some of these will focus on marketing, such as learning how to use social media to your advantage. Others will focus on the product and sales, such as learning how to create a sample line and the importance of starting with a local store.
Know Your Customer and Price Point
One of the most important aspects to keep in mind when starting any type of business, especially one dealing with fashion is to know your target demographic. Understanding who the product will eventually be marketed to will influence the types of materials and designs you choose.
It will also help determine a good price point to sell your product at. When considering your price point, keep your target demographic in mind and check out what the competition is charging.
Create a Cheap Sample Line
As you work to determine your target demographic, begin narrowing down your product designs and ideas. Once you have determined which designs you think will have the best reaction, find a vendor who can help you create them without breaking the bank account. Now is not the time to order a mass batch. Rather, keep the order small and flexible. You don't want to overspend on the sample line, because there are likely going to be changes that need to be made.
Constantly Figure Out What Works and What Doesn't
Learning how to start a fashion business means figuring out what is going to attract potential customers and turn them into paying customers. Even the best idea on paper does not always work out the way the designer wants. Either their idea does not come across or something is just not attracting the customer's attention. Whatever the case may be, ensure that you are constantly working to figure out what works and what doesn't. For this part of your education prior to opening your business, it is important not to rely on friends and family.
This is really your first test with the market. Once you are happy with the sample line that has been created, test it on the masses.  Start small, again keep budget in mind in case the first test is not as successful as you want.
As you test your item, keep track of what people are saying. If you want, create a small form for them and fill out. After your are done with the test period, collect and review all of the notes from potential customers. Change the design as needed and then begin again with a cheap sample line. It may seem repetitive, but keep the cycle up until you have determined exactly which products are going to sell.
Educate Yourself
Education should not stop once you leave a formal institution. Rather, it is something that should continue throughout. This is especially important for people who are considering opening their own business. Constant, continuing to keep abreast with the market allows the entrepreneur to understand what is new in their industry and how it can potentially impact their target demographic.
Use Social Media
As technology tightens its grip on society, it is becoming clear that social media is here to stay. Business owners can harness the power of this far reaching marketing platform and use it to their advantage.
Start with a Local Store
One more thing to keep in mind while working to open your fashion business is to start local. It is important to approach a potential vendor with professionalism and an idea that will benefit both parties.
Not only does becoming part of your local economy help to support your neighborhood, but it will also help grow a foundation to expand upon in the future. Never forget your roots as they can support you in the future.
Opening any type of small business may seem daunting at first. However, within every industry there is a path that entrepreneurs can follow to future success. In the business industry, there are six steps future owners may want to consider. Whether you are creating a fashion line or want to open a new store, test market, understand your demographic and start local. You will not only find out what works and what doesn't, but also create a local following that can propel you to national and even international fame throughout your business career.