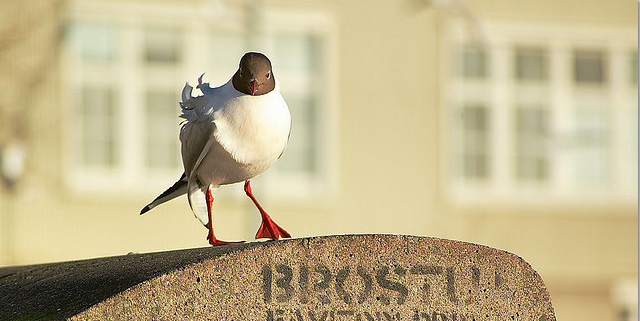 I confess that the title of this post is bit denigrating, but you will like it once you read this article in New York Times.
We avoid thinking about our death and our taxes – both are inevitable!
Roman Blum, a holocaust survivor, left $40,000,000 estate for no one. That's egregious for someone who built wealth all his life without a real purpose.
You may think that you don't have assets to worry as you are not as wealthy as Mr. Blum was, and I get it. Nonetheless, allowing another day to go by without having a living will or trust can cost your loved ones thousands of dollars if you die too soon.
Here's why…
Your state's intestacy laws
If you die without a will, your estate assets are frozen for months or years while the court winds up your affairs and pays off all your debt. The remaining asset is then divided among the heirs based on your state's rigid intestacy — meaning without a proper will or a living trust — laws. If you think that cost of creating a will or a trust is too much for the little nest egg that you have built by working too hard, and for too many years, you will leave your loved ones to pay much more for the obvious folly.
Each state has its own set of intestacy laws, so it makes sense to hire a qualified lawyer who can guide you to avoid probate and safeguard your family members when you pass away.
Revocable   Living Trusts
Major benefit of having living trust that holds your valuable assets is that trust owns the asset and not you. You become the trustee who decides  who gets your asset when you die. Your other trustee can divide your assets — among your family members — based on how you specify in the trust document.
Pay-on-death Accounts
Another simpler way to avoid probate is to convert your bank and retirement accounts to payable-on-death accounts. By doing so, your accounts will be transferred to your beneficiaries when you die. One caveat is if you own significant real estate portfolio then only few states allow transfer on death real estate deeds to your beneficiaries.
 Joint ownership
Various types of joint ownership provide simple way to avoid probate court when the first owner dies. I own several commercial real estate properties in join ownership with other partners. In most cases, we have an S-Corp to hold the property deed. In case if I die, my partners will get ownership of my share without dealing with a probate court.
There are online forms available for you to create your own will or a living trust. However, I prefer to use a smart attorney who can design the best solution to not only protect your assets from a rather tedious probate process but also shelter it from tax consequences.
In a nutshell, these are the steps involved in creating and managing your living will or a trust.
Once you create a trust,
Transfer assets to your trust, including real estate, stocks and bonds, jewelry, art or a small business
Name all beneficiaries for all trust property
Sign your document and make it legal
Appoint someone to manage property left to minors or young adults
Provide for trust property management if you become incapacitated
Retain absolute control over trust property while you live
Register, amend, or revoke a trust
It's inevitable that you have absolute control over the trust so that you can amend it as you wish.
Most Americans don't have a will or a trust not because it costs too much to create one; most don't have it because of our innate belief that we have years to live.
We procrastinate one of the most important aspects of building and protecting wealth, and it's often too late when tragedy hits our family members — both emotionally and financially!
photo by: Victory Rose