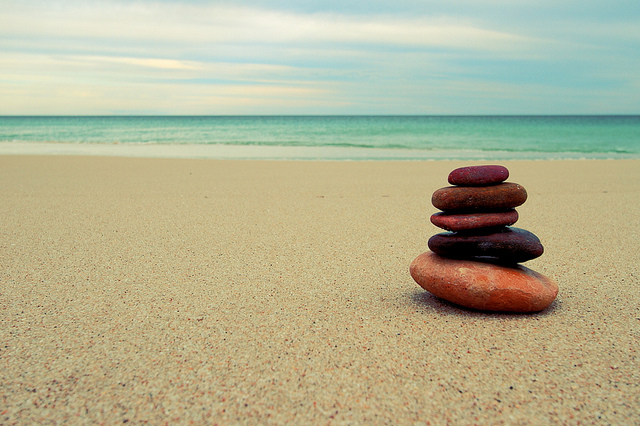 The most successful people are those who are good at plan b. — James Yorke
I am not a travel fanatic. But I believe that you ought to leave your safe harbor to explore the world. The experience and wisdom you gain in a short journey equates to years of reading.
My recent trip to India did just that for me.
Just before I left, I remember having an interesting conversation with my boss.
"What is our plan B if we don't get funding for servers?," asked my supervisor.
We spend our life-energy mainly on plan A, but life's tricky pitch strikes out those who don't have plan B. Little that I knew, I was about to entertain my plan B for retirement during the recent trip to India.
We have heard enough about how much you need to live comfortably in America. Even once considered 4% withdrawal rate during the retirement has to deal with the market timing conundrum. If this is not scary enough, your Social Security benefit(It's not an entitlement but politicians love to make you think it is) may face serious hiccups along the way.
While pundits are perfecting their algorithms to come up with a perfect retirement plan for you to live a happy life, a journey to the other end of the world reminded me that dollar still dominates the world. And that's a great news for those of us who have wings to find a happy nest somewhere if all hell breaks loose in this country.
Let's plunge into the nuances of my plan B for the retirement. It starts with the assumption that you don't have any savings besides meager $1500 Social Security benefit and you have a place to live rent free.
Although these estimates are strictly for someone who wants to retire in the western state of India, you can make similar assessment for other places in the world where dollar dominates.

How to Live Like a King
Maid service:  You can hire a full-time maid for about $100 a month. Maid normally works from 9 till 5 to take care of all the cleaning chores.
Chauffeur: Yes, you can hire a chauffeur for about $150-200 a month. For that amount, he not only drives you around but also takes car of cleaning the car and other care related maintenance jobs. I felt like a king for few weeks because I had total freedom to go wherever I wanted to without dealing with stress to drive in crowded places.
Dry cleaning:  You can get your clothes dry cleaned and delivered daily for roughly $50 per month.
Cook: You can hire a cook for about $100 per month. If you pay him little more than he can even order all your groceries and have them delivered as needed to your door steps.
Gas: Gas is  expensive in India. While I was there, government controlled gasoline price went up to $1.25 per liter.  So, that's about $4.6 per gallon. But diesel is a cheaper alternative. So, you can buy a diesel car and expect to spend $200 per month on the fuel and maintenance.
Other miscellaneous expenses:  You can buy homeowner's insurance for about $20 per month on average. Also, depending on your diet, expect to spend $200 in grocery.
Dining: Even if you dine out every weekend at some of the nicest restaurants in the town, I estimated that a couple can afford that for about $100 per month.
What if you Rent?
You can rent a nice two bed room 1500-2000 square foot house in a decent neighborhood for about $500 per month. It seems ridiculously low but that's true if you are not hoping to live in Mumbai.
I met with an older couple who lived in NY for 20 years and then decided to build a house back in my town. They get around $2k Social Security benefit plus some from their investments in the States. They not only live lavishly by the local standards but also donate money to local charities as they don't have any kids.
That's my plan B as I already have a paid home in India. I am still confident about the future of this great nation, but like anything else in life, you must have plan B for your retirement in case if you have to deal with Armageddon.
Readers:  Do you have plan B for your retirement?
Photo by: Tim Phillips photos