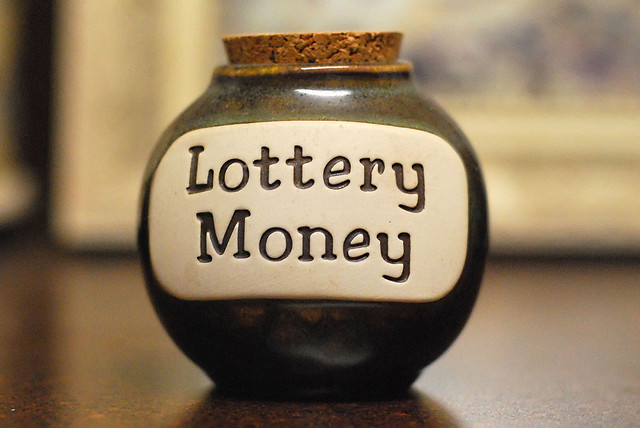 I've done the calculation and your chances of winning the lottery are identical whether you play or not. — Fran Lebowitz
Have you ever entertained thoughts of striking a big jackpot to become rich and famous overnight? We all have. I purchased a Powerball lottery ticket last week. As usual, I didn't win and the jackpot now is over $250 million.
I also went to lunch with few friends last week. Our conversation drifted into our desire to win the lottery. Life has always taught me lessons on the street. This was one of those lessons worth sharing with you.
Often, we dream to strike riches but we seldom think why we want to become rich. It is that blunder of ignorance that brings more misery than happiness after winning a big dough.
Me: What would you do if you won $200 million jackpot, Roger?
Roger: I would buy a big mansion. I would hire a world-class cook. I would host a party every week for my friends and family members.
Me:  What else?
Roger: I really don't know beyond that. I know that I will be the happiest person on this earth.
Me: That's wonderful. What would you do if you won $200 million jackpot, Sam?
Sam:  I would buy a mansion in Vegas. I would gamble every single day. You know, I love Vegas as what happens there remains in Vegas.
Me: What else?
Sam: Nothing. I can't imagine doing anything else. That's my dream.
Me: Now it's your turn Jim. What would you do with the sudden riches?
Jim: I would squirrel away enough for my children to make sure that their financial future is bright. I would buy a modest home with cash and invest wisely to generate enough to live happily. My main focus would be to do a greater good for those children who are less fortunate.
Me: That's amazing. What would you do for those children?
Jim: I would start a foundation to provide college scholarships for those less fortunate children around the world. I also would start a foundation to encourage entrepreneurs who lack capital to start businesses and to create jobs. There is nothing more satisfying than to fund someone's dream.
I was asked the same question. What would I do if I won $200 million?
"I learned today what to do and what not to do if I become filthy rich. While we all dream to become rich, we seldom focus on the fact that we want to become rich to find lasting inner happiness. Most of us have innate desire to please ourselves as it is evident from what Roger and Sam have dreamed of; only few, like Jim, can take the righteous path to seek inner happiness as it is less glamorous for most of us, " I said solemnly.
There was stunned silence for a short while before Sam chimed in.
Sam: We are not different from those rich and famous, Shilpan! All of us want riches to live a splendid life.
Me: You are right Sam. Our biggest folly is to follow the foot steps of the rich and famous. I recently read that Vince Young, the third pick in the NFL draft six years ago, is broke and looking for work after being let go by the Buffalo Bills. I remember that Young was an All-Pro quarterback for the Tennessee Titans worth around $60 millions not so long ago. It's not how much you make or how much you have; it's how you take care of your money that matters most for your lasting happiness.
In our pursuit of happiness, we forget that money is just an enabler; it allows us to spend more time doing what we love to do most; it allows us to feel excited before going to bed and after waking up every morning. It allows us to think and care not only for our own happiness but also for those who need a helping hand to build their dreams.
It's good to become rich as it allows us to become part of the force to give hopes and aspirations to those who have lost hope for a better life. Do you agree?
Readers:  What would you do if you won the jackpot? I know that odds are against most of us to win a lottery, but I never realized that buying a $2 ticket can make me think about a greater purpose if I ever win the jackpot. In fact, if you live your life below your means and invest wisely, you will win big some day; and that is the most satisfying way to become rich.
Elsewhere:
Being Thankful, Not Just for Thanksgiving  @ Modest Money
What's Your Scariest Money Story? @ My Money Design
Broke, Desperate, and Stupid @ Work Save Live
Photo by: Lisa Brewster