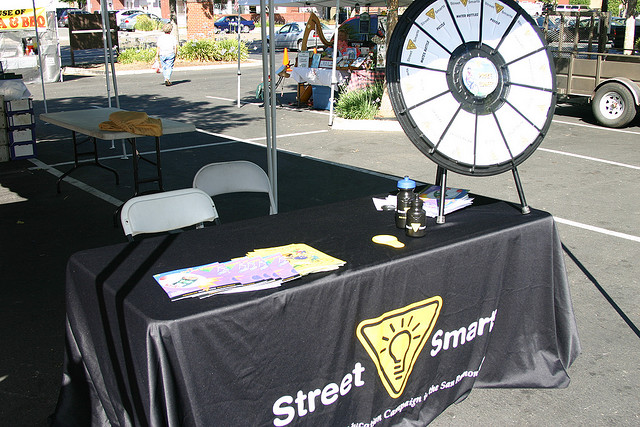 It is from experiences such as mine that we get our education of life. We string them into jewels or into tinware, as we may choose. — Mark Twain
Book smarts vs Street Smarts is as intense of a battle as the current Presidential election. Each camp has proverbial theory of why their way is the only way to achieve financial freedom and success.
When I was young, I was very studious. I was taught to compete with thousands of kids with the goal to become an engineer. I thought that I can save the world, if I can spend my entire life in the library to explore knowledge and absorb into my tiny brain.
As I grew older, my conviction for the book smarts faded like an old shadow.  Series of life experiences led me to believe that I was on the wrong camp. Street smarts win the battle of achieving financial freedom.
This blog — by virtue of its name — leaves no stone unturned  to prove that street smarts influence even the elite Harvard professors in the debate of book smarts vs street smarts.
I've plethora of examples to cite why you want to become a street smart. I have met countless entrepreneurs —  in last 15 years after buying my first hotel — who are millionaires without going to a college.  These entrepreneurs have a street smart mind-set to cite opportunities even in the midst of adversity and they have courage to capitalize on it with conviction.
Street smarts are better at taking the right decision due to their pragmatic thinking.
Your financial success is the culmination of all the decisions you've taken over the last 10 or 15 years. If you are a street smart, you possess uncanny ability to navigate through the decision maze — to  take responsibility of your actions and build your own career. 
What does it mean to be "street smart"? It means you follow your instincts, you listen to your gut, you don't over-think things, you pay attention to the details that tell you what's really going on, you learn the rules and how to use them, you know when to speak up and when to shut up and you know enough to know what you don't know and what you must know. You use your curiosity, ingenuity, industriousness and initiative to advance you towards your goals. You don't wait for other people to do it for you. You control and leverage your attitude to position yourself for success. — Mariette Edwards
Last week I met a professor  while I was at the air port. I naturally glanced at him while he was reading New York Times. Conversation began as we smiled at each other.
Professor: I teach these young kids, but I feel sorry for them.
Me: Why?
Professor:  The best days for this country are behind us. It was a different world when I graduated 40 years ago.
Me:  What do you think about the world, if America's best days are in the coffin?
Professor:  I don't know. I feel bad for my students.
The same day, I met with the owner of a restaurant near where I work. Being an entrepreneur, I  couldn't resist to ask him about his entrepreneurial journey.
This gentleman, Al,  came to America in early 80's without a great deal of education. But, like a street smart, he has business acumen to capitalize on the opportunity to become wealthy. I learned that he owns three restaurants.
Me:  Tell me how you became successful.
Al: I came first without my family. As I landed on the Atlanta airport, I had no clue where to go. So, I stopped by at the news stand on the air port. I asked the Jewish gentleman who owned the store if he wants any help. To my surprise, he was very kind.
He hired me and gave me a valuable advice that I still keep dear to my heart. My Jewish mentor told me to work hard and play by the rule in America. He said that if you do these two things, success will be yours.
Me: Wow! And I can see that you are working hard even at the age most people would love to retire and enjoy life.
Al: I am 66, but I love what I do. You know, there are so many opportunities in this country.  I wish I was 2o years old now.
His words touched my heart. These were the words I wish the book smart professor vouched when I met him. Unfortunately, there is no college for the street smarts. You have to learn from the school of hard knocks.
Those lessons learned when you are in the trenches are far more valuable to achieve financial freedom than what you learn from a fancy high-rise university class room.
Readers:  Are you a book smart or street smart? Who you think has a better chance to succeed in life?
Elsewhere:
I can see your halo @ Seedebtrun
Why Modest Money? Why Live Modestly? @ Modest Money
Blogging Tips From All the Dumb Mistakes I Made My First Year @ MyMoneyDesign
The Qualities that Will Make you a Smart Entrepreneur @ Joyfulselfmanager 
Photo courtesy: Streetsmarts