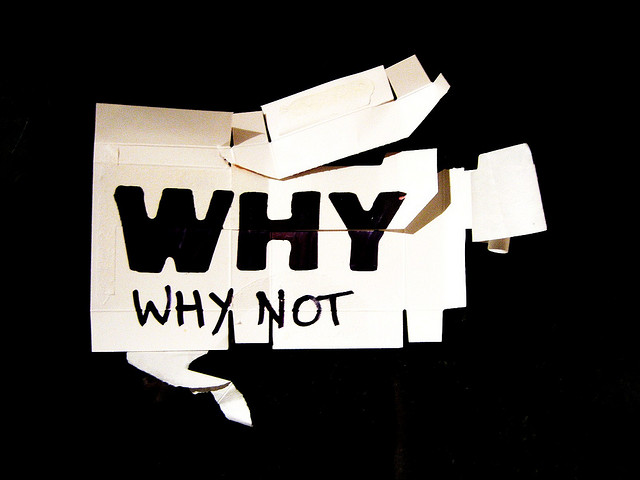 Judge each day not by the harvest you reap but by the seeds you plant. — Robert Louis Stevenson
Have you ever thought — if you are a blogger — to pull the curtain on your blog? You are not alone! Every blogger has faced this conundrum.
With so many pieces of a puzzle to tackle, it's easy to lose track of the source of inspiration. I've committed preposterous act of losing focus three years ago after launching my first blog, and experiencing a short-lived success.
It's been six months since I've launched this blog, and I am constantly reminding myself about the source of inspiration for my blogging journey.
If you are constantly looking at your adsense screen — in dismay–  with paltry few cents for your relentless efforts,  and  if you are about to throw in the towel on the hard work that you have done to grow your blog, please let me convince you that your efforts are not going to go in vain. I don't want you to commit the same sin that I did few years back.
Vered is one of the kindest bloggers you can ever find on the blogoshpere. I've known Vered since my early days after launching successsoul blog. This is what she wrote after I stopped blogging in early 2009.
"Shilpan Patel burst into the self-improvement blogging scene with a great writing style, plenty of ambition and several posts that landed digg's front page. However, he soon realized he can't monetize this blogging success and decided to go back to focusing on his business and on his family. The blog is now gone."  —  Vered, Momgrind
A jolt of remorse occupied my mind when I read her article. I let down so many friends. In six brief months, so many blogger friends invested in my progress selflessly. I pulled the plug without even having a decency to articulate my thoughts to those who had so much faith in my talent and ability to inspire others.
I wasn't successful at monetizing my blog, but I was successful at inspiring others by sharing my thoughts and way of life.
1. Blogging is a noble passion.
In my pursuit to capitalize on the blogging success, I forgot  that blogging is more of a noble passion than merely a tool to earn income. I've been in business for a while but I've never had a passion that kindled my heart as intensely until I began blogging. Being an engineer by education and hotelier as an entrepreneur, I have a passion for people and for enhancing human values that make life a memorable voyage. No other platform provides way to express your thoughts freely without any barriers —  to enrich your life with millions of like-minded, selfless people on this earth!
2. Your competitors are your best friends.
By design, we are trained to compete — to get admission to an engineering or a medical school; to find the first job; to climb the corporate ladder. The list goes on. Blogging has set a new paradigm for competition. It's the only profession and passion that allows you to connect with others who are competing on a different plateau.  Your competitors are taking time to read and enrich your thoughts to help you improve your life financially or spiritually. Have you noticed that even if you've not made a dime, you've become a better person, a positive magnet to others around you, someone who has found a new meaning in life to connect with millions of great souls around the globe?
You don't need to spend thousands of dollars to attend seminars on personal growth or personal finance lessons anymore. With a few dollars worth of investment, and passion to share, you can learn habits to become a better person and be shrewd at your finances even if you don't earn a dime on your blog.
Where else can you find a brother like friend thousands of miles away to inspire you even after you haven't communicated for a while? Scott McIntyre will remain my dear friend for life only because of my blog. He wrote me an email —  back in late 2009 after I stopped blogging — to remind me that I have a purpose larger than making money on the Internet.
I credit a great deal of my blogging success to his selfless and invaluable advice. I am looking forward to working with him someday in the future.
"I definitely think you should return to blogging. You have an undoubted talent for writing and many people loved your articles. It would be such a shame if you were never to write again — even if it's on a part-time basis."  — Scott, Vividways.com
 Mary Jaksch is another amazingly selfless, enthusiastic friend I found in the blogging world. I will be forever indebted to her selfless desire to nurture my talent and even to offer me an opportunity that very few lucky bloggers can dream of.
Even though I have not made much money in the blogging world, I have made hundreds of friends and touched thousands of hearts. I have built an extended circle of friends —  Jim, Alik, Jason, Jeremy, Sam, Kevin, Daisy, Jefferson & Michelle, Anthony, MMD, MC, Erin, Jim Hudson, Andrew, Mark, Steve and many others.
My blog is my voice and identity. It's a powerful medium to exchange thoughts and ideas to improve my life, and to make difference in this beautiful world. Do you agree?
 Elsewhere:
Modest Money 6 Month Blogging Anniversary
4 Reasons Why Blogging is a Noble Passion
2 Years of Blogging: My Thoughts
Photo by: alshepmcr