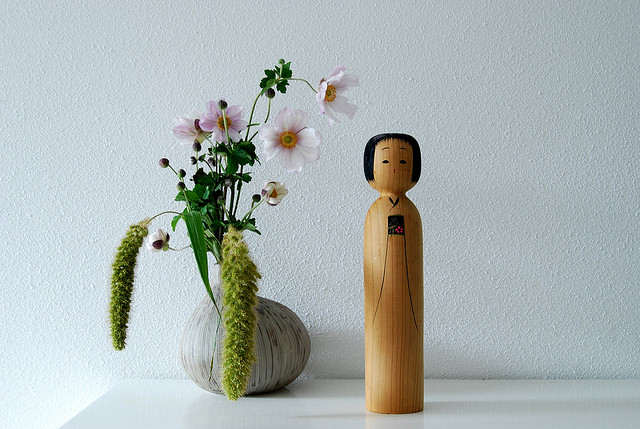 Beware of little expenses. A small leak will sink a great ship. — Benjamin Franklin
One of the greatest follies of our culture is the notion that possessions depict financial progress in your life. As we make more money, we are conditioned to spend more to buy things we don't need. We go out of our way to please those who don't contribute an iota of wisdom to enrich our lives either financially or spiritually.
Enter the world of minimalism. It brings sanity to our otherwise insane spend-o-holic behavior.
There has been a lot written about minimalism on the Internet, so I won't dwell much on that subject. However, it's important to understand that you don't have to live without a car or without cable TV to proclaim that you are a minimalist.  Steve Jobs was a minimalist, but I don't think he lived without a car or cable TV. After all, he had an iPhone and iPad.
Nonetheless, there are plethora of reasons why you want to embrace minimalism. The chief aim is to gain freedom from the vicious circle of illusion. The illusion to make more money only to fund higher lifestyle. And keep making more — to move the lifestyle bar higher — to please those who don't care about your happiness.
1.   Your happiness
I believe that all of us strive to achieve one and only one goal — to become happy.  You make money and save money —  not to retire, but to achieve financial independence — so that you can wake up everyday to do whatever your soul wants. It may be to help a child learn how to read,  or to take a long walk on a sunny day.
The idea is to get away from the bondage of possessions. As you start living with less stuff, your finances will improve even with the same income. The focus ought to be on your inner happiness — yoga, meditation or quiet time for the soul-searching.
I've started looking at all aspects of my life — my daughters have left home — since last fall. We used to own 4 cars. Now, we have three. Third car sits in the garage, so I've decided to sell it soon.
2. Your friends
The only real wisdom is knowing you know nothing. — Socrates
You are the average of friends you surround with. Your friends influence your thoughts, so they influence the person you eventually become.
I've started cultivating relationships that are helping me grow my inner happiness. I am categorizing people into three buckets.  1.  Those who think that world is ending, and our best days are in the pages of history. 2. Those who are self-centric, and 3. Those who know what they don't know.  I've started cultivating relationships with friends who know what they don't know. They have incessant desire to learn and improve their lives.
3.  Your thoughts
Thoughts are intangible, yet thoughts are things. Our thoughts shape our lives. But we don't pay as much attention to the information diet that feeds and grow our thoughts.
When you watch TV, you are either getting brainwashed politically or getting conditioned to believe that our world is filled with negativity.  Most news stories are sensational because sensation sells.  Do I really need to know about every murder story on the popular news channel? Or how Kim Kardashian is dealing with her failed marriage?
I don't have cable TV for more than six months now, and I feel no desire to entertain any offers from Direct TV ever. It dawned on me few months ago that I own seven flat screen TV sets in my house. I will be selling them before they are worthless.
This change has allowed me to focus more on reading and sharing via this blog.
Parting thoughts:
Minimalism is a highway to happiness. It facilitates your smooth journey to what excites you to wake up and live life. Think about it. I am not insinuating to live like a monk by being a minimalist; rather, I am using it as a thought process to revisit every facet of my life — to remove excess to lessen my financial liabilities — so that I can enjoy life and pursue those things that bring lasting happiness.
Possessions are not just metaphorical representation of stuff we own; rather, possessions represent those friends and thoughts that are no worst than worthless stuff we harbor.
Readers: Have you looked at how you are living now and ever thought about changing any aspect to live life of your dream? Do you consider minimalism as an esoteric lifestyle? Or you agree that minimalism can help you achieve lasting happiness?
Life does not consist mainly — or even largely — of facts and happenings. It consists mainly of the storm of thoughts that is forever blowing through one's head. — Mark Twain
(Photo courtesy: Otomodachi)