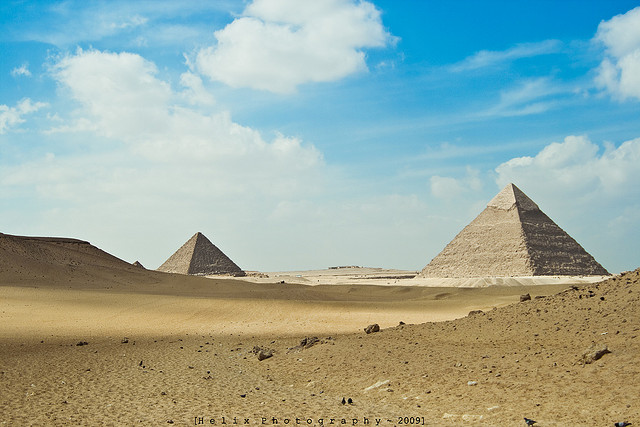 If you think you can do a thing or think you can't do a thing, you're right. — Henry Ford
"What would you do to become rich if you were me?," asked my daughter.  It's an interesting question.
Okay, times are tough for the young generation. Nonetheless, timeless principles to build wealth still work.
If you are a recent college graduate — or someone in your twenties — you can build wealth by applying these money lessons.
Change Your Thoughts
Why is it so hard to build wealth in this information age? After all, we know more about personal finances with the advent of the Internet. There are those who believe that making more money is the surefire way to your financial freedom, and others who believe that living on less is the way to financial security.
While both camps have their staunch beliefs, you may need to be an ally on both sides of the fence. You need to embrace thoughts of making more and living on less. Consider this thought as your launching pad to take off towards the world of wealth.
Learn to make friendship with Mr. Interest
Year ago, I went to the village where my grandfather lived in India. I noticed that few wealthy people made more money without doing much work. Those who worked hard kept working hard just to make payments to these select wealthy.
Those few wealthy had Mr. Interest working for them; and those who borrowed money were working for Mr. Interest.
Don't mortgage your freedom to buy happiness.  Like all good things, happiness doesn't cost anything.  Make a commitment to never pay interest on anything. Happiness can wait for a day until you have cash to buy it.
You already have a silent partner claiming 50% profit from every dollar you make. You don't want to make Mr. Interest your another silent partner. He  is even worst than Uncle Sam. He wants his profit even if you don't make a dime. Indeed, he is a gangster.
Remember, if you lose 50% of your hard-earned income, you'll need 100% return to just break even. It's easy to slide down that slope, but much harder to climb back.
Build your happiness pyramid
If you are standing at the base of a giant pyramid in Egypt, you can see that the base gets smaller as your eyes gaze to the top of the pyramid; so is your pyramid of happiness.
Make a list of all things you want to buy to live happily, starting from small to big purchases — bicycle, car, house, TV, furniture…
Start buying one thing at a time. Of course, with cash. You'll notice that your happiness explodes when you buy your first bicycle. Happiness base shrinks as you keep buying more expensive stuff to build your pyramid.
There will be a time in your life when buying more stuff won't increase the height of your happiness pyramid. You've made it to the top. Amazingly, most happiness comes from things that cost least — spending time with your family!
Save as if you are 60 years old
You have another friend who can do wonders along with Mr. Interest — your time to build wealth. 
Do you remember the story of the Indian who sold Manhattan Island to the white man for $24 in 1626? Manhattan Island is worth over $47 billion now. But, interestingly, if the Indian invested $24 earning 6% interest, that investment would have grown to over $50 billion now. Such is the power of Mr. Interest working with Mr. Time..
Most people can't save early in their twenties, thirties and even forties as life keeps demanding their precious money. Starting family, buying a new house, buying first car. The list goes on. When they breathe a sigh of relief in sixties, they have to struggle to squirrel away as much into their retirement savings to make up for the lost time and its power of compounding.
Save as if you are in your sixties. Never be complacent to let life's demands to stop you from stashing away money for your retirement first.
Money is nothing more than a tool that enables you to live life on your terms. It allows you to take sabbatical to do what you love to do. In fact, you will never think of retirement in a traditional sense once you learn to start taking mini-retirement to rekindle your passion.
On the contrary, every dollar paid to Mr. Interest to buy life's pleasure can take several hours of freedom to take sabbatical at your whim. After all, it's your choice to become rich.
Who is wise? He that learns from everyone. Who is powerful? He that governs his passions. Who is rich? He that is content. Who is that? Nobody. — Benjamin Franklin
(Photo courtesy: Psycho Helix)