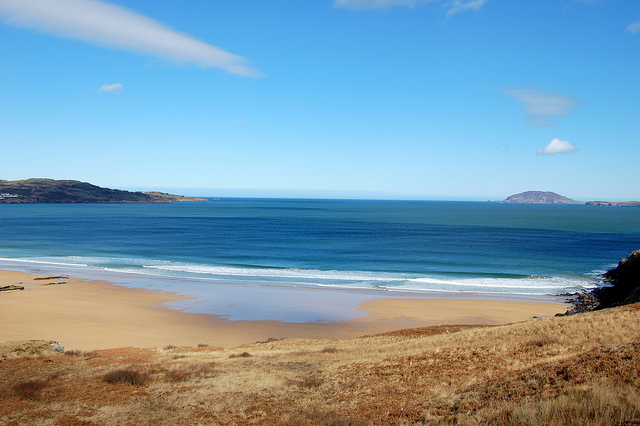 Wealth is nothing more or less than a tool to do things with. It is like the fuel that runs the furnace or the belt that runs the wheel — only a means to an end.  — Henry Ford
All human beings are living for only one selfish purpose — eternal happiness! Think about it. If you are financially conscious, your tangible goal is to build wealth, but your intangible goal is to seek eternal happiness. If you are minimalist, your tangible goal is to live with less stuff, but your intangible goal is still to seek eternal happiness.
If everything we do is to have more inner happiness, why some of us pursue wealth at the cost of their happiness? I wondered about conscious wealth after a dinner with a friend last night.
A friend of mine invited me to attend dinner with him to help him consider a business opportunity. My experience left me think deeply about the meaning of wealth and its impact on our happiness.
The gentleman gave us illustrative and vivid journey of his progress by taking every opportunity to show off his wealth.
Him:  I've worked for a fortune company. I was making six figure income, but I was not happy. I saw this eCommerce business opportunity. It doesn't cost much. I have lived my dream life for the last 10 years.
Me: Can you explain how the business works?
Him:  The great thing about this business is that you don't need to know anything. All you have to do is to pay a small fee to join and our entire network of people will help you grow your business.
Me:  Interesting. Are you passionate about your business?
Him: Of course, I am. I am a millionaire. I retired at age 34 when most people don't even own a home. I am making more money while I sleep than most people who work hard doing their day gig.
At that juncture, he played a you tube video on his iPad to show his million dollar home. The video was a virtual tour of his home. It was made to capitalize on the basic human instinct to live happy life. He was playing golf with friends and family members. He was relaxing with his wife. You get the picture.
Me:  I just looked at your brochure; and it states that most independent business owners make on average $118 per month. That won't buy even a round of golf at a country club where you live.
Him:  That depends on how ambitious you are. You can live wealthy life if you create a network like mine. I am a double diamond.  The biggest myth is to live way below our means. Instead, I believe in increasing my income to live affluent life. My father was frugal with his money. Yet he never became millionaire by saving money. You can't build wealth by saving. You have to earn more to become wealthy.
Me:  And you certainly are a living proof of a wealthy lifestyle. I am here with my dear friend to give my advice. I believe in conscious wealth. If I am selling a plan to someone who doesn't know how it works or how much it costs, I am making money by sacrificing my inner happiness. I don't know about you, but I value my happiness more than my wealth.
Needless to say that my friend was impressed with this presentation. He was visualizing a picture perfect lifestyle to retire and be on the golf course without worrying about making money.
Conscious wealth 
Money is essential to fulfill some of our goals — to retire; or to enjoy our hobbies. But anything we do in our lives is germane to our lasting happiness. You can only achieve lasting happiness by seeking conscious wealth.
Beware of the wealth trap
I've learned a great deal after this experience. I've learned that most of us lose money and our happiness by pursuing fake opportunities that are not aligned with our utmost goal to seek eternal happiness.  We tend to ignore our common-sense to become wealthy by falling into the trap of unconscious wealth.
Trap 1:  They display their wealth 
Wealthy don't display their wealth. Only celebrities display their wealth because of their desire to seek glory and fame. Warren Buffett has never made a youtube video of his home to proclaim his wealth. If anyone lures you into a path of richness by displaying wealth, you are more likely to lose your wallet and peace of mind than to gain wealth.
Trap 2:  They brag about their income
I always look at anyone with a grain of salt if he or she shows audacity to brag about being in the top 1% and living lavish lifestyle without work. There are those who have achieved financial freedom at an early age due to success with their business ventures, but very few can achieve lasting financial freedom by living large without working.
Trap 3:  They claim no financial risk
It's true that most multi level marketing programs need a small fee to join the network. Nonetheless, you have to invest your time and money over the time to buy their expensive products to have an iota of chance to make money. You also have to sell these high-priced items to those in your network who have no means to buy these expensive items.
80/20 Rule:
I realized that this gentleman displayed his wealth while ignoring to show the fact stated in the small letters at the bottom of the brochure: "Average monthly income of an independent business owner is $118."
Pareto principle states that while 80% people will invest their time and money to become wealthy, only 20% or less can build income stream to own a million dollar home and free time to play golf around the year.
You can become wealthy by following timeless principles of working hard, saving and living way below your means. Or you can fall into a mirage of wealth by abandoning those timeless principles only to find that true wealth is conscious wealth. Afterall, wealth is simply a journey to the peak of lasting happiness.
Readers:  Are you building conscious wealth for the lasting happiness? Have you been offered business opportunities like the one my friend was offered? Do you believe that wealth building requires more income to promote lavish lifestyle? Or you believe that wealth building requires timeless principle of living simply and pursuing your dream to the road of lasting happiness?
He is rich or poor according to what he is, not according to what he has.  — Henry Beecher
(Photo courtesy: Donegal Cottage Holidays)