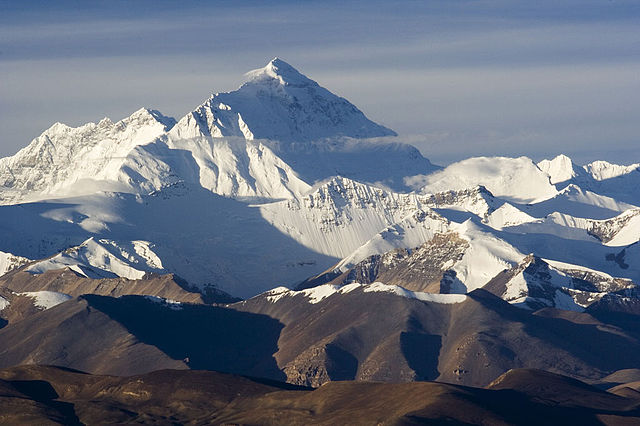 You don't have to be a fantastic hero to do certain things — to compete. You can be just an ordinary chap, sufficiently motivated to reach challenging goals. The intense effort, the giving of everything you've got, is a very pleasant bonus. — Sir Edmund Hillary
Have you been fascinated with the majestic beauty of Himalayas? I visited Nepal when I was a teenager, and I've been spellbound since then.
It's impossible not to think about two men who climbed the peak of Mount Everest in 1953 against all odds.
Why is it that some of us can achieve goals so lofty to inspire rest of the mankind for generations? And why is it that many of us can't even gather small speck of courage to start a business, or to retire in pursuit of happiness?
I've lived much of my life fighting with the bug of procrastination.
Procrastination plays a major role in delaying your inner flame of burning desire to achieve any goals with fear of failure.
Obsessive Planning
It is not the mountain we conquer, but ourselves.  — Sir Edmund Hillary
Planning is essential to achieve any goal, but it's insidious to become obsessive planner to pursue your goals. If you want to retire early, it's good to save money and build a decent nest egg along with enough cash to survive your initial phase of the retirement. Nonetheless, it's important to take a plunge as you don't have control over the future circumstances that are yet to pose challenges. Once you learn to conquer the mountain of fear, you will surmount any challenges along the way to achieve your goals.
What do you want?
Some day I'm going to climb Everest. — Sir Edmund Hillary
Your subconscious mind has power to achieve when you visualize that you've already achieved your goal. Imagine how Sir Edmund Hillary must have felt when he visualized being at the top of the highest peak on this earth.
If you wanted to retire early, imagine that you've already retired, and you are already enjoying your new-found freedom on the beach. Or you are spending time — as you wish — with your family. The power of positive thinking can motivate you to achieve your goals when you can visualize the outcome of your goals vividly.
If your goal is to lose weight, imagine yourself wearing your ideal size clothes and looking great. This visualization will motivate your subconscious to make you  jog several miles a day.
The goal in itself is not enough to motivate your subconscious, but visualizing benefits of the goal can do wonders.
How will you feel?
Nobody climbs mountains for scientific reasons. Science is used to raise money for the expeditions, but you really climb for the hell of it. — Sir Edmund Hillary
Take sometime everyday to imagine and experience the feelings you'll feel by achieving your goal. Your subconscious mind acts upon derived tangible benefits. It's the most dominant capitalistic part of your existence.
With lack of modern gears and navigational systems at his disposal, Edmund Hillary was not motivated merely to be the first person to climb the highest peak. He was motivated to climb for the hell of it.
If you want to become a millionaire, feel that you are living your ideal life without ever thinking about money. That feeling of freedom from the slavery of financial worries can motivate you to make any financial sacrifices along the way to become a millionaire.
You've to feel the feelings of achieving your goal to ignite relentless motivation to achieve your goal.
Keep going
While standing on top of Everest, I looked across the valley, towards the other great peak, Makalu, and mentally worked out a route about how it could be climbed… it showed me that, even though I was standing on top of the world, it wasn't the end of everything for me, by any means. I was still looking beyond to other interesting challenges.  — Sir Edmund Hillary
Achieving goal is a major feat for any one who has worked hard, but it isn't the end of everything by any means. You should always think about constant improvements to achieve same goal faster or another goal by refining your skills.
Sir Edmund Hillary was not thinking about his amazing achievement after such a difficult journey to climb Mount Everest. Instead, he was mentally working out a route about how Mount Everest can be climbed differently.
Your subconscious needs constant food of motivation even after achieving an incredible feat. Life is an eternal journey till our last moment on this earth. And change is the lasting agent for your success in personal and professional life.
 In some ways I believe I epitomise the average New Zealander: I have modest abilities, I combine these with a good deal of determination, and I rather like to succeed.  — Sir Edmund Hillary
Readers:  Have you procrastinated to achieve any goals?  Have you found ways to achieve your goals?