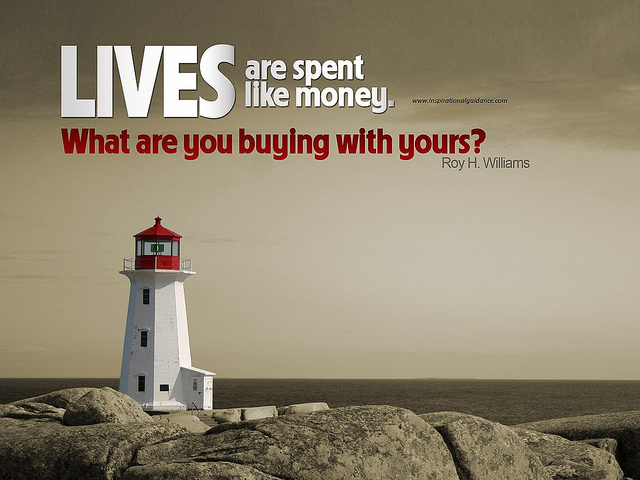 To hell with circumstances; I create opportunities.– Bruce Lee
Do you know that you are the CEO of your own destiny? Self-confidence and self-esteem are two biggest assets, and dependable mind-set is the biggest liability in your balance sheet.
The success or failure of your life depends less on the the prestige of your degree and more on how deft you are in making bold decisions.
America offers opportunities to all of us who believe in the free market system. Those who recognize that their skills are as good as what free market considers worthy are bound to earn lot more than those who have bias towards their own abilities without any regards to the free market system.
Today I met with a friend who owns his consulting company specialized in eCommerce and web development. We discussed about possibility to collaborate on social media marketing for my hotel app that I have launched recently.
My friend has left his well-paying IT job two years ago to launch his online consulting business. His business has flourished in this economy. His consulting firm now has several offshore development locations with over 50 IT professionals working on various projects. Needless to say, I was impressed with his self-confidence and plethora of business ideas to take his company to the next level.
While I was driving back home, I tuned into a weekend radio show. A caller called in to discuss unemployment and his frustration for lack of work.  I was empathetic for his situation until he voiced his opinion vociferously about why this nation owed him an opportunity.
Caller: I have been unemployed for over 18 months now, and I have lost hope to find a job.
Host:  I'm sorry to hear that.
Caller:  I am really mad at this President and his policies. I have a degree from a well-known university. And I have several years of experience in construction management. I am not going to accept a retail job.
Host:  Excuse me? Why can't you work in any industry that gives you an opportunity?
Caller: I used to make lots of money. I can't work for less.  Our free market system is not working.
Needless to say, I was stunned — in utter disbelief —  that this gentleman harbored a completely different philosophy about how free market system works.  The notion that America owes him a job just because he used to work for an industry that has seen worst years in history is an anecdotal evidence that he is clueless about who is responsible for his situation.
In the free market system, market decides the worth of your talent. It doesn't matter how nice your diploma looks on the wall, or how much you made in the past. Free market system works on the simple principle of supply and demand.
You can be the best mind in a mediocre field with less commercial potential like history or sociology. You will not only make less than the mediocre person working in a hot career field like Medicine or IT, but you will also find it harder to find a job in a tough economy. 
Love what you do
It's always good to do what you love, but it's wise to love what you do. Most of us dream to have a job that we love, and — to an extent — it's nice to have such a goal, but to find a job — especially in tough economy — it's smarter to find a field that offers abundance of opportunities and room for your career growth to make a great deal of money.
I'd rather find a field that has huge demand for skilled workers so that, by working hard and excelling in that field, I can not only increase odds of finding a job, but also commending a six figure salary.
It's more like an arranged marriage. Instead of falling in love first, you learn to fall in love with the work that offers job opportunities around the globe.
I am a Mechanical engineer. I loved manufacturing. For years — after completing master's degree — I worked for fortune companies, and made decent six figure salary. But, manufacturing jobs were increasingly outsourced in mid 90's, so I swiftly moved into IT. I am now making six figure in IT. I just read that a company in New Jersey can't find skilled machinists as manufacturing sector is doing so well lately in America.
If I were that caller who complained and blamed everyone but himself for his misery, I'd have called that company tomorrow and offered to work at whatever salary just to learn to become a machinist. Or I'd have searched for the field that has enormous potential like Physician Assistant, and enrolled in the cheapest college to become one.
As an immigrant, I know that America offers the best hope to millions around the globe who dream to come to America just for the sake of an opportunity.
I'm ceaselessly amazed at those who have victimized their lives in the midst of plethora of opportunities to grab. Instead, they are finding all the reasons for not finding a job. Do you agree?
Opportunities multiply as they are seized. — Sun Tzu
(Photo courtesy: selfconfidencebuildingquotes)