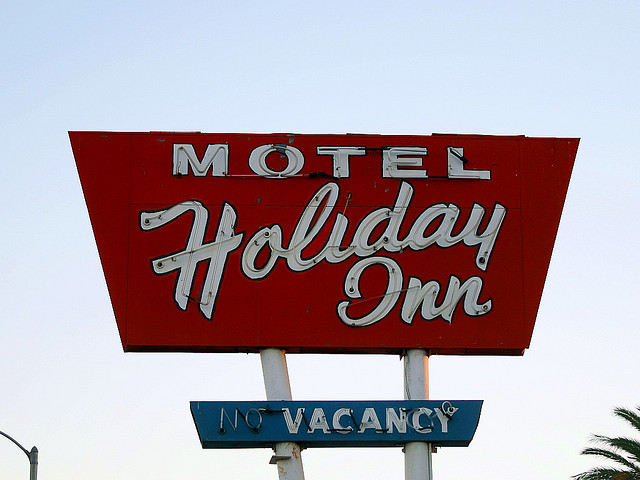 The way to wealth depends on just two words, industry and frugality — Benjamin Franklin
Do you know that Indian-Americans own 43% of all hotels in America? It's an incredible feat for a tiny population of 2.3 million Indians according to 2005 Census Bureau data.
By any measure, Indian-Americans have done spectacular job to create wealth in the last 40 years in America.
Indian-Americans are not only the most affluent and most educated of the scores of ethnic communities in the United States, they are also rapidly becoming among the most significant investors in the American economy.
Indian-American population is less than 1% (less than 3 million) in America, yet Indian-Americans have $73,575 house hold income — according to 2007 Census Bureau data — due to highly skilled workforce of Engineers, doctors and high-tech entrepreneurs.
Noteworthy facts:
 INDIAN-AMERICANS IN THE USA 
2.3 million: Total population in 2005 a 35% increase from 2000.
$73,575: Median household income.
68.2%: percentage with at least a bachelor's degree.
68.8%: percentage in labor force.
24.8%: percentage born in the USA.
 Source: U.S. Census Bureau
What makes Indian-Americans so successful financially in such a short span of less than 40 years in this country? Well, you can learn a great deal of lessons on how to become rich by learning how Indian-American hoteliers create wealth for their families.
I know many Indian friends who came to America with nothing, but worked hard to save money due to their frugal habits. They then invested their hard-earned capital to buy their first motel.  With persistence and hard work, many of them purchased several hotels including high-end name brands like Hampton Inn, Sheraton,  and Marriott.
I — among those hotel owners — can attest that hotel business provides plethora of opportunities to live way below your means, and create six figure residual income stream.
The surefire way to create wealth is — to increase revenue and reduce cost of living to bare minimum. Hotel business provides means to achieve these goals.
Live way below means:
Indian-American hoteliers squirrel away every dollar they make into their savings accounts because most of them live on the apartment on the hotel premise. Think about it. It allows them to stash every dollar that can otherwise go towards paying rent or the mortgage payment, utility and other upkeep of the residential property.
Living on the premise allows them to be closer to the business. So, they don't have to pay for the commute. Essentially they are working from home. That allows them to save a great deal on gas as well.
My wife and I initially lived on the apartment that was built next to the hotel. I used to drive 105 miles both ways to work. I used to drop my daughters at the private school that they attended. It was tough as I used to come back and help my wife to run the business after work. My wife and I worked 18 hours a day for the first seven years.  I don't remember taking a single day of vacation during those years.
After paying for the food, gas and fees for the private school, we used to stash away every dollar from my salary and business income into our personal saving. We used to save over 60% of our combined income for the future investments.
Deferred Gratification:
Hotel business is highly demanding. It needs owner to be ready to chip in at any moment in case if employee at the front desk calls in sick or the maintenance man decides to stay home. Due to the demanding nature of the business, hoteliers choose to stay near the property. They also learn how to run all aspects of the business including the front desk, laundry and maintenance. All of these chores keep them busy, so they have limited time to think about acquiring material possessions like a nice car, big house or fancy dinners. Instead, they save a great deal of money by running some of the chores themselves. All the while, they squirrel away a great deal of profit in their saving accounts for the future hotel construction or acquisition.
A great way to earn residual income:
There are many benefits of owning a hotel or a motel. First, you can deduct interest, property taxes from your personal return through schedule K-1.  You also can write off depreciation. But, one of the major benefits is the residual income source.  Any well-managed hotel can generate a great deal of residual income for the owner. It is not uncommon to earn six figure residual income with a single, well-managed property run by a management company.
Personal Finance Lessons Learned:
Running a hotel requires lots of dedication for many years initially. If that's not your cup of tea, you can still learn lessons from these hoteliers to create wealth.
1.  If you are in your early 20's or 30's,  buy a duplex and rent one unit. Live way below your means. Keep paying like a mad man or a woman so that you can be debt free while you are still young. Or, buy a bed and breakfast business that you can enjoy running if hospitality business intrigues you.  The goal has to become debt free as quickly as possible.
2.   Make a goal to save up to 50% of your net salary for the first 10 years. Invest every dollar saved wisely. Make goal to invest to create residual source of income. You want your money to work for you once you work for your money for the first 10 years or so.
3.  Make commitment not to indulge in any gratification until you achieve first two steps. Once you have money working for you, there is nothing wrong in buying a few years old Mercedes if that's what makes you happy.
Are you having plan for your prosperity? It's never too late to start now.
The way to become rich is to put all your eggs in one basket and then watch that basket.  — Andrew Carnegie
(Photo courtesy: Caveman Chuck Coker)