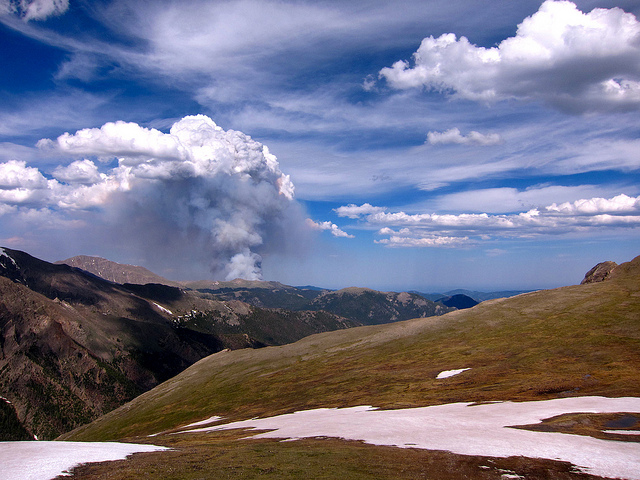 In everyone's life, at some time, our inner fire goes out.  It is then burst into flame by an encounter with another human being.  We should all be thankful for those people who rekindle the inner spirit. — Albert Schweitzer (1875 – 1965)
Are you living mediocre life constrained by the ball-and-chain of debt? If so, you are not alone! We define success in possessions and then feel victimized by the fear of loosing those lifeless possessions.
While ascending the life curve on a scale defined by others, deep inside we feel sliding down into abyss of despair. I've felt emptiness, a sense of loss of flame that burnt when I was young — free of financial obligations, free of limitations with inner fire to imagine and pursue life goals without fear.
If you watch a toddler or a child, you'll see a heart kindling on a blaze of inner fire, fully immersed in the moment.
When was the last time you immersed yourself in an activity so that you lost track of time? Or when was the last time you immersed yourself into something that you felt flux of energy,  and lost track of your past or what's coming your way tomorrow? Not lately? Never? Read on!
If you can't think of these scenarios, you've lost your inner fire. Your life is wandering aimlessly, hitting roadside bumps and getting bruised. Your life dreams and goals are in ashes.
It's time to rekindle that fire once burnt in your heart. It's as simple as — start the fire; kindle the fire; and — of course — keep it going.
Step # 1 Start the fire:
How do I start the fire? What would you do if money were no object? Well, the key is to become free of debt — no more credit card debt or ball-and-chain of debt feeding your anxieties.
I realized that long time ago when I was working to pay for the things that I'd purchased on the numbness and kept attitude of,  "I owe, I owe, it's off to work I go." Sadly, I was not alone!
Countless people work to pay for things to elevate their status in their social circles. They ascend their ranks in the eyes of others who value material possessions as the touchstone of success. As my material possessions grew — deep inside — I felt a wind storm that ceased my inner fire.
I was trading success defined by others for the inner fire that kept my enthusiasm and spirit for the success of my own. I asked myself, "What would I do if money is not an issue?" By asking this question, I found that my life long passion was to own and develop commercial real estate.
Step # 2 Add kindle, or it will dwindle:
Now that you've learned and lessened the debt, your mind has rejuvenated with enthusiasm for the passion of your life. Enthusiasm was derived from the Greek root entheos, meaning inspired by God.
Kindle your fire with fuel of enthusiasm to burn it brighter inside your mind. When I was young, life taught me a great lesson about the power of kindle.
I once took part in the bike race through the mountains of western India. It was a beautiful day with brimming sun and tender wind. In few hours, clouds gathered and wind blew with vehemence. I was terrified to lose respect from those who wanted me to win. Regardless, I ran into a house nearby and asked for shelter. I was warmly welcomed by kind-hearted strangers. They closed the windows and doors and lightened up the fire. It rekindled the fire that was on the verge of dwindling in my heart.
I learned that no matter how difficult external circumstances we face — if we kindle our heart — we can rejuvenate spirit and enthusiasm for the purpose that inspires us. What promising passion did you leave behind because it didn't fit others' expectations of you? It does not matter what others expect from you.
What matters most is what you expect from yourself solely based on your passion. Quit doing something that fits into the norm set by others ignorant of your own ambitions and lofty life purpose. I've felt that by doing what I like, I attract abundance of enthusiasm to kindle the fire.
Within every desire is the seed and mechanics for its fulfillment.
-Dr. Deepak Chopra, Chopra Center.
Step # 3 Let's Keep it going:
Now that you've rekindled your inner fire, keep it going with sense of purpose. By awaking everyday knowing what goals to pursue, to fulfill lofty goals of life, we tend to immerse ourselves into things that we enjoy from within.
We tend to lose track of time. We tend to ignore the failures of the past and challenges of the future. We are at our best as we only focus on the small task at hand, giving it every ounce of our attention and focus. We develop kindness and gratitude towards the beauty of life.
Do you think that your passion has been seized by your possessions? If so, now is the time to snatch your inner passion by living with less and doing what rekindles your inner passion.
Learn to Live with Less:  Debt keeps you away from living your true passion. By learning to live with less, you can conquer mountain of debt and claim your freedom.
90 Day Rule: De-clutter your life by being a minimalist. I've started using 90 day rule to donate or sell things that I don't need. If haven't used pair of shoes or a shirt for over 90 days, I donate it.
Learn to spend time for yourself: Try to spend some time daily to introspect your life.
The secret to success is constancy to purpose.
-Benjamin Disraeli (1804-1881) British politician and author.
(Photo Courtesy: Well Watcher)