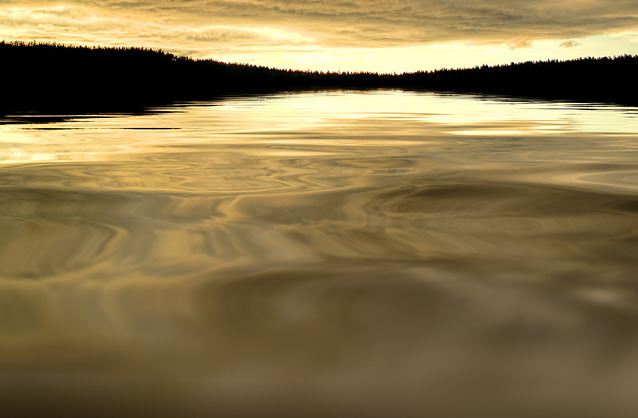 The body is an instrument, the mind its function, the witness and reward of its operation. — George Santayana (1863 – 1952)
Life is an echo. Words we speak, actions we commit and habits we develop are collective reflection of our identity. Along with our difficult circumstances, we tend to accumulate toxins — with food we eat and thoughts we harbor — that lead us to live life of misery and despair.
When I was 7 years old — out of curiosity — I went out to see flooding near my home. I drowned myself by going too close to water. I luckily grabbed the rail close by to stay afloat. I was horrified as I didn't know how to get out of the turbulent waters I found myself  in. Luckily — after several hours — a gentleman heard my voice and pulled me out. If you feel yourself being pulled under by the current of debt or if you find no rail to latch on to pull yourself out of the difficult relationship, there's hope: by developing sound mind, body and soul, you can — change your circumstances — pull yourself out.
Cure-all for your financial or personal misery lies in the power of developing a super charged life.
1. Avoid toxin words.
Constant usage of toxin words like "I can't", "No", "Don't", "I am tired", "I am mad" will deepen your feeling of pain, anger and despair. Learn to replace these words with detoxifying words like "I can", "I am doing well", "I shall overcome"  to send positive signals to your subconscious mind. Words can do magic. Choose the one that can lead your life to greater fulfillment and lift your mind, body and soul.
2. Do what  you love most.
Life is precious. We all have one chance to live purpose driven life. Sadly, most of us do what we hate to do. We become a slave to the work for financial and social status. As we learn to obey more to our inner desire to own luxuries beyond our means, we get deeper into the state of slavery to do work that we abhor. If we start to learn life of simplicity,  we can engage ourselves in the work that satisfies our mind, body and soul.
3. Learn to give and forgive.
This is a distinct act of soul that has awakened to a higher state.  If you help a child who is struggling to read  or help a cancer patient beyond your realm of duty, you are enriching your mind, body and soul. If you learn to forgive — you are looking at life as the road ahead and not looking back in the rear view mirror –you are removing toxin emotions that can stop you from moving forward.
4. Have gratitude.
Gratitude is an act of humbleness. Most of our grievances, anger and sadness are the outcome of lack of gratitude. If you are not happy due to your difficult financial circumstances, if you are angry or sad, it is only because you allowed your feelings to do so. If you think consciously, you will find that regardless of your circumstances, you have power within you to lift your life above all tides,  if you learn to believe in yourself. You can achieve what your mind can conceive. Life without gratitude drifts into a habit of finding excuses for not achieving dreams.
5. Be responsible.
This great nation known as America was found on principle of life, liberty and justice for all. It created personal liberty and freedom for all of us. This nation is rich and generous due to its emphasis on personal responsibility. What we achieve or do not achieve is a direct result of cumulative thoughts and actions that we pursue everyday. If life is tough, future seems bleak, try to analyze actions you've taken in the past several years. You will learn from your mistakes. Make a daily habit of retrospection to see if you are spending most of your day to get closer to goals that you set for yourself and your family. Setting daily targets and analyzing the progress will help stay focused to pull yourself out of the current circumstances.
6. Develop a youthful mind.
A youthful mind is awakened, dynamic and vibrant. A relaxed, youthful mind thinks of endless possibilities. Nature responds positively to an awakened, relaxed mind with seeds of creative ideas. A youthful mind lifts your body and soul to a higher state of awakening — a state of contentment.
Every adversity, every failure, every heartache carries with it the seed of an equal or greater benefit. — Napolean Hill
(Photo Courtesy: ecstaticist)