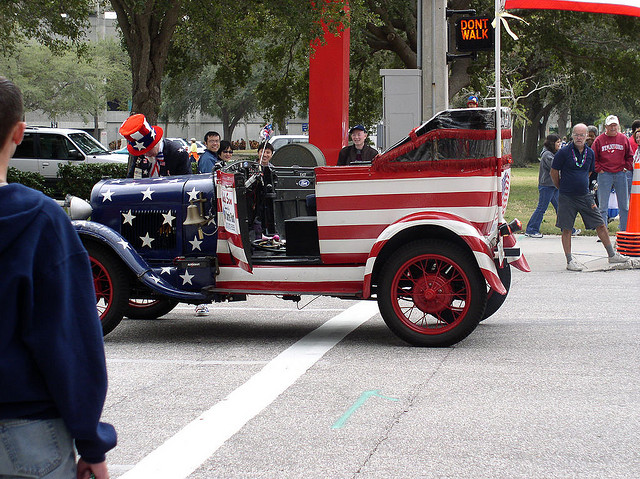 What is the difference between a taxidermist and a tax collector? The taxidermist takes only your skin. — Mark Twain
Do you know that you've an invisible business partner for life? And this partner only cares about profit; you are on your own if you lose money. Before you get angry, I have one more tidbit to add; he won't invest a dime in your business. He may be the majority partner with over 50% ownership depending on how profitable your venture is. He will hire people to make sure that you are not cheating him.
What if I ask you to lend me money for 0% return? You'll scorn me because you can make more from your money market account. Ironically, you feel proud to have a refund check from your invisible partner who gives you whopping 0% return on your investment.
He's not only invisible, but also invincible. There is no one better in the world with business acumen as good as his. He's never lost money in any ventures!
Who is he? He is none other than infamous Uncle Sam.
We spend hours to look at our income and expense statements. We feel pride for living within our means. But we seldom pay attention to our payroll stub.
At the end of the year, whether you get your total from a full service accountant or just pull up some free tax software, you may be surprised to find that you are working for Uncle Sam for the first half of the year.
If  you are making between $87,800 and $180,800 then you are paying 33.65% (28% federal income tax, 4.2% Social security tax, 1.45% FICA or Medicare tax). Also, there may be 4-5% state income tax. Remember that the same dollar that you earned get taxed many times over. For example, you pay 7% sales tax when you buy stuff from your favorite store or annual car tag renewal tax or your property tax.
With the new healthcare law, you will be paying to Uncle Sam for the insurance premium unless Supreme court turns down government's right to force individuals to buy insurance.
Uncle Sam understands that most people aren't disciplined to pay his share of the revenue. So, he has skillfully came up with the term 'withholding'. It is up to you to not let Uncle Sam borrow money at no interest.
[Via: Paycor Payroll Software]
Interesting Fact: Most politicians make you feel that paying taxes is a patriotic act as your country needs your money. In 1894, anyone making more than $4000 a year had to pay 2 percent tax. It may surprise you that our beloved politicians back then decided that all government officials — state and local alike — would be exempt from the new tax. 
Government's view of the economy could be summed up in a few short phrases: If it moves, tax it. If it keeps moving, regulate it. And if it stops moving, subsidize it. — President Ronald Reagan
(Photo Courtesy: Theiggsta)